Central Coasts best live edge furniture maker
Custom made live edge furniture
Make a statement with handcrafted custom made live edge furniture. Check out our past work, our view our online shop.
CUSTOM WORK
BROWSE SHOP
Locals supporting locals ‧ Australian owned family business ‧ Sustainably sourced timber
High quality hardwood live edge furniture and home décor
Our timber slabs are 100% Australian and sustainably sourced to give the lowest environmental footprint. Choose from Blue Gum, Butan Pine, Camphor Laurel, Norfolk Island Pine, Peppermint Gum, Sequoia, or Silky Oak. Our furniture is high quality and durable with custom metalwork legs. Our furniture and home décor pieces are available in a range of sizes, designs and functionality to suit your needs.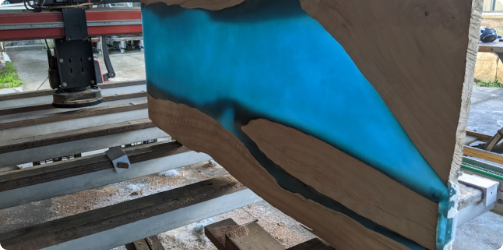 Custom Work
Unique, personalised live edge furniture pieces. Made from 100% Australian timber. Legs, tables, barn doors, shelving, or personalised chopping boards. We can do them all.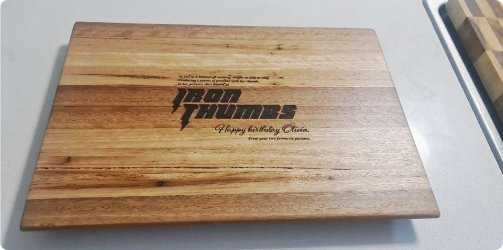 Laser Engraving
Laser engraving for any custom logo or design on any of our handcrafted furniture including boards.
Choose your sustainable Australian timber